News
Noctua introduces NA-FG1 fan grills with offset push-pin mounting
Published:
Tuesday, January 31, 2023

| Posted By:

Dennis
One of the things I loved about "old" computers was modifying them. This was mostly done to increase performance but I did love me a tasty case mod, the smell of fresh paint and the joy of proper airflow.
One item from that era that seems to have fallen out of popularity was the fan grill. These wire devices did an excellent job at keeping animals and "stuff" out of your fans and were available in a variety of styles and sizes. It would seem with the advent of RGB fans and "smarter" end users (*omg I almost fell out of my chair writing that*) it seems we no longer need proper fan protection.
I guess youngsters are having less fan these days!

Noctua has announced the NA-FG1 Fan Grills. These are a wire grill with a raised profile and flat black finish. They are available in sizes ranging from 40mm to 200mm and come with push pin mounting hardware.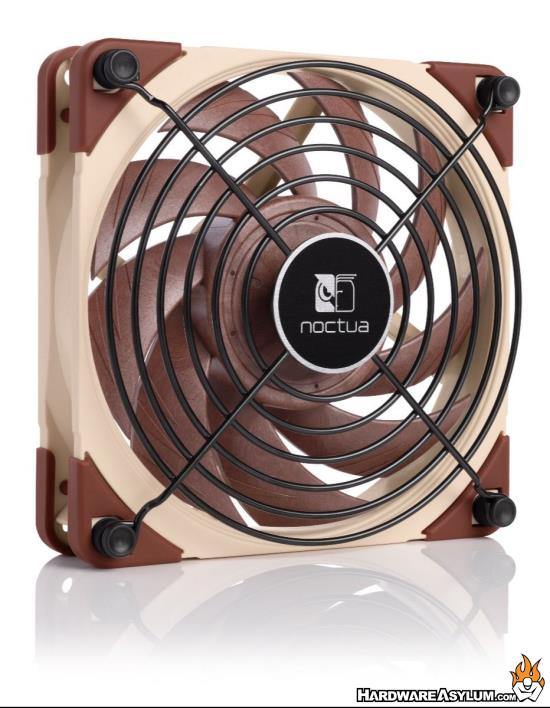 Noctua today introduced its new NA-FG1 series of fan grills for 40, 50, 60, 70, 80, 92, 120, 140 and 200mm fans. Available in sets of 2 (Sx2) or 5 (Sx5) including screws and a tool-free mounting system that can help to reduce turbulence and thereby improve both airflow performance and noise levels, Noctua's NA-FG1 are premium grade fan grills for the highest demands in acoustic optimization and ease of installation.



"Fan grills may seem like a trivial accessory, but many available solutions can seriously hamper your fans' acoustics and performance, so we decided to offer our own selection of grills", explains Roland Mossig (Noctua CEO). "Our NA-FG1 use a proven, highly efficient design and top it off with a convenient tool-free mounting system that introduces an extra offset and can thereby help to improve both airflow and noise levels."
While fan grills may not be the hot thing anymore it is nice to know there are still options to buy them, which has always been a challenge.
Check out the press release on the Noctua website and watch the installatoin video.
Related Web URL: https://noctua.at/en/noctua-introduces-na-fg1-fan-...
comments powered by

Disqus