After careful consideration I have decided to transfer all hardware review activities to a new domain. I purchased Hardwareasylum.com in 2012 and have been working hard to build a new and improved Ninjalane on that domain. If you are reading this you have reached one of the archived articles, news, projects and/or reviews that were left behind during the site migration.
Please update your bookmarks and be sure to visit the new and improved Ninjalane at Hardwareasylum.com
Chaintech Apogee 5700 Ultra Video Card Review
Author:

Dennis Garcia
Published:
Tuesday, March 09, 2004

Overclocking
As with most nVidia based video cards overclocking is a snap, by merging the "coolbits" registry hack you are presented with a new overclocking menu that enables you to change the core clock frequencys in 1Mhz increments. The button at the bottom of the window called "Auto Detect" will determine a safe overclock speed for your hardware. Further tweaks can be performed to increase performance though it has been my experience that the Auto detect feature actually works quite well and any tweaks beyond that point do not reflect in any noticeable gain in performance.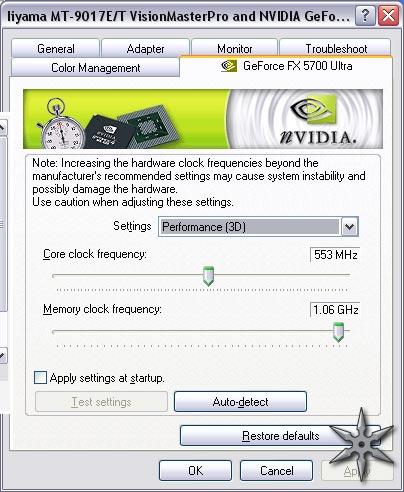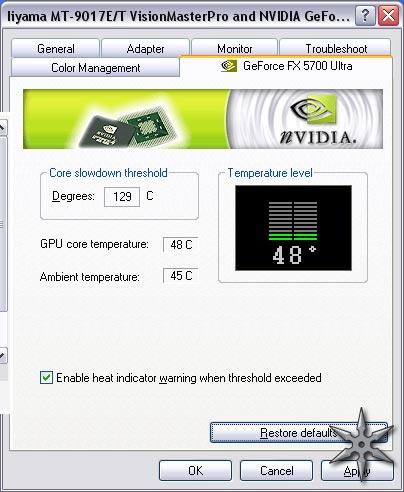 For this particular card "Auto Detect" recommended 553/1060. Card temperature was never out of control, even overclocked the GPU temp never climbed above 48 degrees C.