After careful consideration I have decided to transfer all hardware review activities to a new domain. I purchased Hardwareasylum.com in 2012 and have been working hard to build a new and improved Ninjalane on that domain. If you are reading this you have reached one of the archived articles, news, projects and/or reviews that were left behind during the site migration.
Please update your bookmarks and be sure to visit the new and improved Ninjalane at Hardwareasylum.com
CES 2010 Consumer Electronics Show - Day 3
Author:

Dennis Garcia
Published:
Saturday, January 16, 2010

Intel Booth
We did have a meeting with Intel on Day 3, the interesting thing about Intel is they actually create a lot of the tech we see in 3rd party products and some stuff that hasn't been released yet. While they do sell some of this stuff themselves the majority of their business is done behind the schemes.
Core processor display, you know that slogan "Intel Inside", well, ya, thats where all of the processors were, nothing really to see cept this.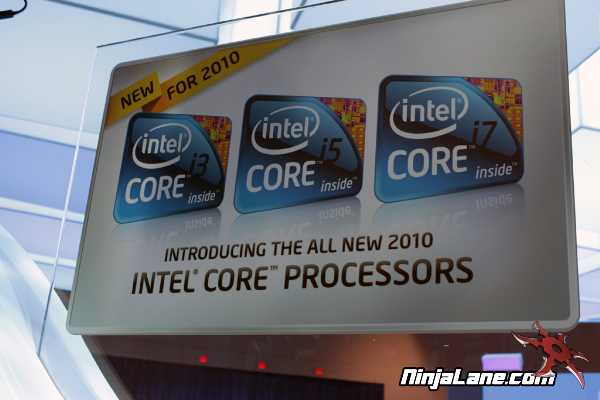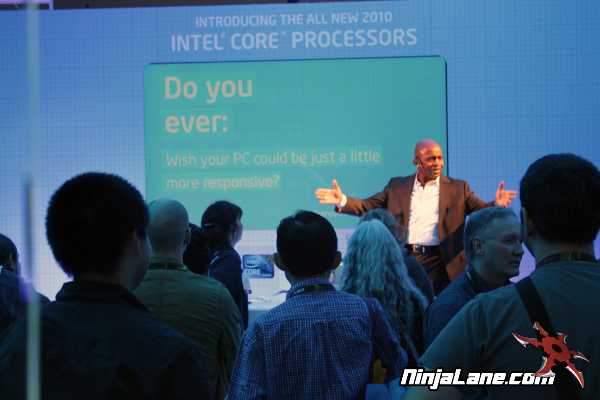 There is a pic floating around of me actually talking to someone at this very booth, a little bit of proof I was there so to speak.