After careful consideration I have decided to transfer all hardware review activities to a new domain. I purchased Hardwareasylum.com in 2012 and have been working hard to build a new and improved Ninjalane on that domain. If you are reading this you have reached one of the archived articles, news, projects and/or reviews that were left behind during the site migration.
Please update your bookmarks and be sure to visit the new and improved Ninjalane at Hardwareasylum.com
CES 2010 Consumer Electronics Show - Day 3
Author:

Dennis Garcia
Published:
Saturday, January 16, 2010

North Hall - Cars - Girls - Car Audio
Of course the North Hall featured many expensive cars on display to help promote the booth and products. Sadly for most the car was the attraction and not booth attendant in sight.

While the attendants are away we are free to snap a few photos.
In the world of outlaw SPL volume is king and it comes down to picking the right combo of equipment, speakers, amplifiers, and power delivery systems. Sounds a lot like overclocking right??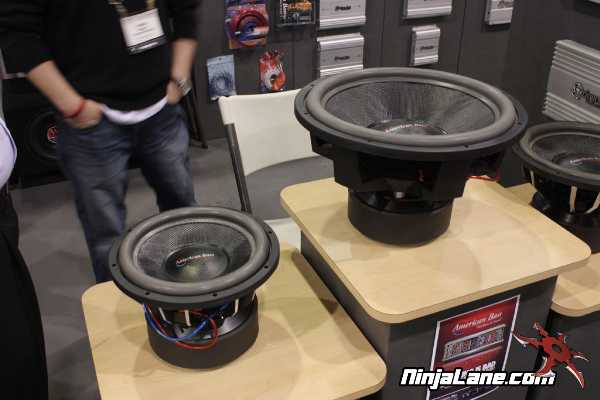 American Bass had these speakers on display which weigh close to 50 pounds each. For the audio enthusiast without a budget they will special design you a set of subs in any configuration you desire.