After careful consideration I have decided to transfer all hardware review activities to a new domain. I purchased Hardwareasylum.com in 2012 and have been working hard to build a new and improved Ninjalane on that domain. If you are reading this you have reached one of the archived articles, news, projects and/or reviews that were left behind during the site migration.
Please update your bookmarks and be sure to visit the new and improved Ninjalane at Hardwareasylum.com
NL Indy Black Friday LAN Madness
Author:

William West
Published:
Wednesday, December 03, 2008

Introduction
On a crisp cold November 28 "Black Friday" morning. The streets filled with people ready to go to war for the best deals in town. At my place the war was getting started for just some great trash talk, and a little bit of swag. This has been an annual event for me the last few years with me however this year was a little different. This is the first time I have had any kind of sponsors and also the first time I have hosted this event under the NinjaLane name.

So this is a real special event for me, and to everyone that came to the event.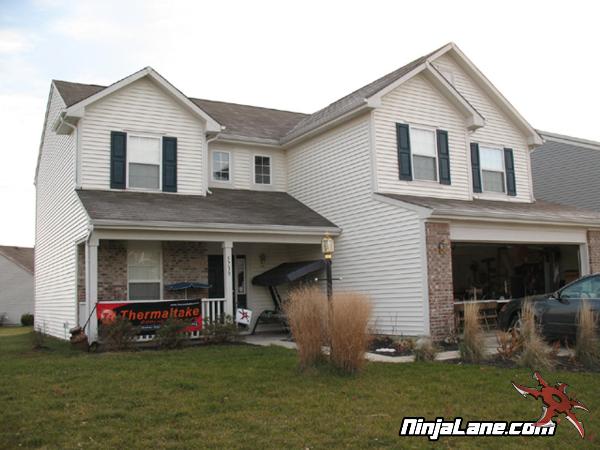 With the sponsors this year came all kinds of small, but very cool prizes. Here is the table of swag setup with banners from the three great sponsors. These sponsors include Crucial, Jab-Tech, and Thermaltake.

I wanted to give these guys a huge thank you as they have helped out a lot.
Here we have a table of treats filled with sodas and yummy chips.
Here are some of the images of the setup. First thing at 9am in the freezing cold these cyber athletes are getting their equipment ready for the war.
On a last note before the games begin I do love seeing a sea of LCD monitors compared to the old CRT days.