News
Intel Confirms AIB Partners Are Building Custom Arc Alchemist Graphics Cards @ Hot Hardware
Published:
Tuesday, September 21, 2021

| Posted By:

Dennis
In the broad spectrum of the PC Hardware world there are several truths.
One, when upgrading your processor, you will almost always need a new motherboard and the only thing stopping motherboard makers from fusing the CPU to the PCB is because it is cheaper.
Two, there is such thing as a perfect case design and much like a motherboard it is paired with the hardware. Everyone complaining about cases, case cooling and case design has picked the wrong case for their hardware platform.
Three, nobody wants a stock video card, the only reason stock video cards exist is because of OEMs and that consumers are penny pinching tight asses who what the cheapest price, NOT the best deal.
Knowing this I am surprised to see a news headline indicating that Intel confirms that board partners will be able to build custom versions of Arc Alchemist graphics cards. Most of the time a "custom" graphics card indicates an aftermarket cooler and maybe a tweaked VRM and memory layout however, I'm not sure how far Intel will allow things to be pushed. Maybe they allow some extreme overclocking with dynamic frequency adjustments and full voltage control OR maybe they follow the NVIDIA lead and lock everything down.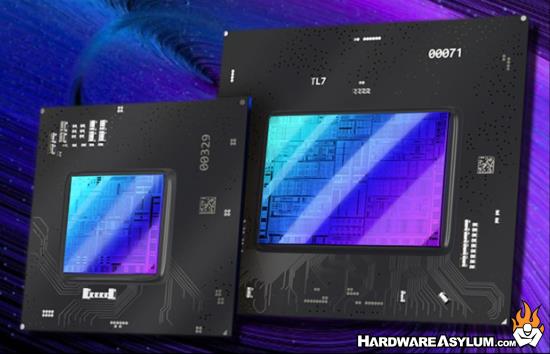 Unless plans change between now and then, the answer is yes, Intel's hardware partners will offer up custom models rather than just sticking with Intel's reference design. This is the same approach AMD and NVIDIA take with their graphics cards—they each launch their own models (NVIDIA calls them Founders Edition), while AIB partners can decide whether to stick with reference designs, or offer up custom-cooled and overclocked variants. Or both.
It will be interesting to see what finally comes out of the Intel camp when the Arc is released.
Related Web URL: https://hothardware.com/news/intel-confirms-aib-pa...
comments powered by

Disqus