After careful consideration I have decided to transfer all hardware review activities to a new domain. I purchased Hardwareasylum.com in 2012 and have been working hard to build a new and improved Ninjalane on that domain. If you are reading this you have reached one of the archived articles, news, projects and/or reviews that were left behind during the site migration.
Please update your bookmarks and be sure to visit the new and improved Ninjalane at Hardwareasylum.com
Raidmax Blade Case Review
Author:

Garrett Perron
Published:
Wednesday, November 30, 2011

Conclusion
As I mentioned at the beginning of the article, as enthusiasts we tend to focus on the high end hardware that isn't always affordably priced and since we are paying a premium price, we would expect to get premium features. Although there comes a time when the top of the line isn't what you need but you still need some good features at an affordable price.

Raidmax does an excellent job packing in the features you need in a modern chassis including several cooling options in the typical locations, dust filters at the bottom and front of the case. Chassis construction is extremely good and quite solid considering the gauge of metal used. Of course all of the edges have been rounded over for increased strength and safety.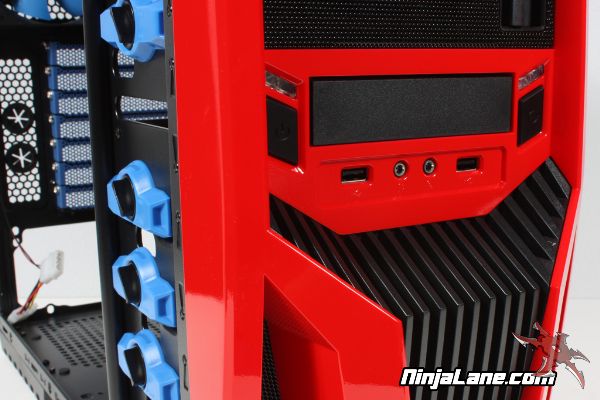 I really enjoy the look and feel of this case. If you look through Raidmax's current roster of cases, you will see that they put a lot of effort in the personality of each case. In terms of overall features I do like the inclusion of a side window and the tool-less drive clips is a welcome addition.
PC components are always getting more powerful and flashy and with each new build it is nice show them off every once in awhile. While the Blade does look great by itself I would love to see what a case mod expert can do to make a better looking window. hint hint