News
Razer Basilisk V3 X Hyperspeed @ TechPowerUp
Published:
Monday, August 14, 2023

| Posted By:

Dennis
When is a mouse faster than the operator?? When it is being chased by a snake at Hyper Speed.
Ok, that was dumb but, it helps drive the point home that sometimes.... marketing is kinda stupid. Take for instance the Razor Basilisk X Hyperspeed. It's almost like the actual product doesn't matter but, the name has to be catchy and get hardware site editors, like me, excited enough to make fun of it so YOU will eventually buy one.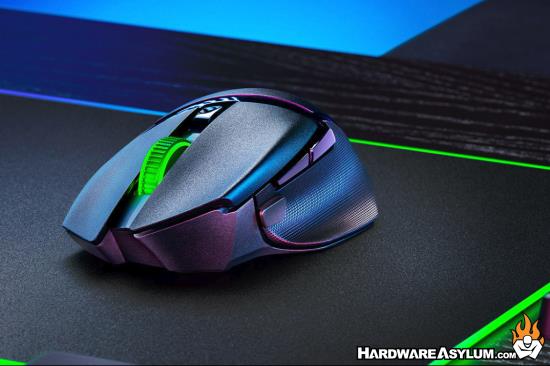 Well, lemme help you out there, this is an AA battery powered wireless mouse with over 500 hours of battery life. Either that is super-efficient or, it doesn't work very well, in fact there is a pretty good chance that the batteries will explode and leak their nasty love juice all over your desk before they will run out.
- or -
you will find out that when the voltage drops slightly the mouse will no longer work and will make you change the batteries long before the advertised interval.
Either way, check out the review if you want.
With the Basilisk V3 X Hyperspeed, Razer expands their line of AA battery-driven wireless gaming mice. Equipped with PixArt's PAW3369 sensor capable of 18,000 CPI and main button switches rated for 60 million clicks, the right-handed ergonomic Basilisk V3 X Hyperspeed offers up seven buttons, 2.4 GHz and Bluetooth connectivity, as well as up to 535 hours of battery life.
Or, pick up a wired/wireless logitech "G" mouse and stop being stupid. Its not like EVERY mouse maker isn't copying their design already.
Related Web URL: https://www.techpowerup.com/review/razer-basilisk-...
comments powered by

Disqus