News
Cooler Master MasterBox TD500 Mesh V2 Case Review @ ThinkComputers
Published:
Monday, August 14, 2023

| Posted By:

Dennis
Is it just me or, have computer cases become "lost"
Now, hear me out, Back in the day everything in a computer case had a purpose. We had locations for hard drives and SSDs, we had external bays for optical drives and drive bay accessories, cooling was dictated by the location of internal components and RGB was an exception, not a rule.
These days we don't have external drive bays, internal bays have been reduced to the bare minimum, RGB is everywhere and case designers cannot figure out what to do with the extra space. 40% of a computer case is empty for 80% of users and somehow, they are getting BIGGER.
Well not the MasterBox TD500. I reviewed the first edition TD500 Mesh and found the case to be kinda "meh", there isn't anything special about it and reminds me of a poor attempt to copy another popular "mesh" design.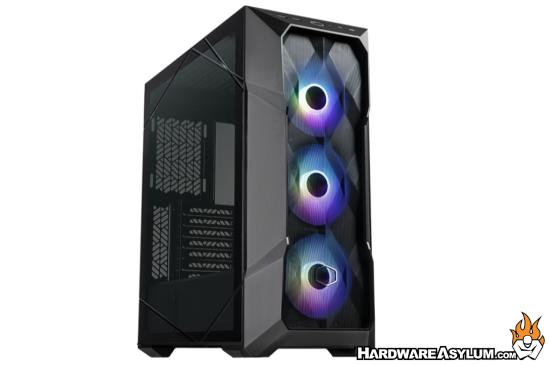 Seems mainstream written media gets paid by the article, and Cooler Master gets paid by the version.

It seemed for years the real sweet spot for PC cases was $100. With inflation and other factors that price has definitely gone up over the past few years. Well, Cooler Master still wants to give you a fully-featured solid PC case for right around that price. Introducing the MasterBox TD500 Mesh V2 which has a high airflow design, three included ARGB fans with an ARGB controller, a tempered glass side panel, watercooling support and so much more! Is this the case to do your next build in? Read on as we find out!
I cannot diss too much, there are plenty of users out there what would DIE for a low cost case from a name brand company and if I had to choose, I'd choose....
Related Web URL: https://thinkcomputers.org/cooler-master-masterbox...
comments powered by

Disqus