After careful consideration I have decided to transfer all hardware review activities to a new domain. I purchased Hardwareasylum.com in 2012 and have been working hard to build a new and improved Ninjalane on that domain. If you are reading this you have reached one of the archived articles, news, projects and/or reviews that were left behind during the site migration.
Please update your bookmarks and be sure to visit the new and improved Ninjalane at Hardwareasylum.com
NVIDIA GeForce GTX 480 Video Card Review
Author:

Will West
Published:
Friday, March 26, 2010

Technologies
NVidia 3D Vision Surround
Nvidia has gone a step beyond just having 3 monitors together for an extreme gaming experience by adding 3D to the mix. To run 3D Vision Surround you need to have 2x GeForce GTX 480/470 in SLI, 3 x 120Hz monitors with the 3D glasses and driver package. 3D gaming can also be done on single monitor 120hz monitor up to 2560x1600 resolution.

If 3D is not going to be in your future, for one reason or another, do not worry. A GTX 480/470 SLI setup will allow for Surround gaming as well. NVidia has even added a new feature called Bezel correction that removes the width of the bezel from the display picture thus making the image appear seamless across the 3 monitors.

Ray Tracing
Ray tracing has typically been challenging to run efficiently on the GPU. Ray tracing operates recursively, whereas GPUs mostly operate iteratively. Rays have unpredictable directions, requiring lots of random memory access. GPUs typically access memory in linear blocks for efficiency.

GTX 480 excels not just at standard ray tracing, but also at advanced global illumination algorithms such as path tracing, which uses a much larger number of rays to collect ambient lighting information from the scene. Early evaluations of path tracing show GTX 480 performing up to 3.5x faster than GT200.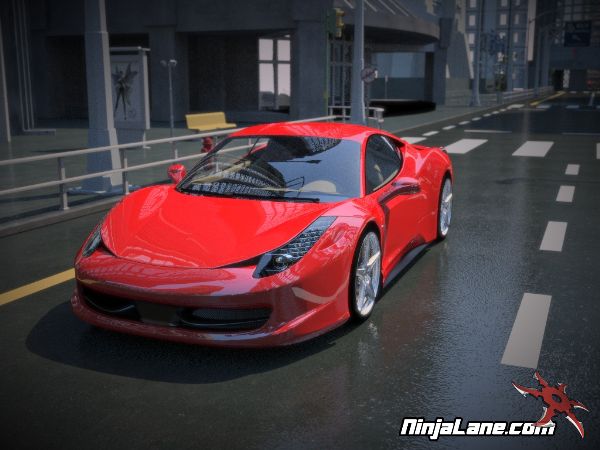 Tessellation and Displacement Mapping
While tessellation and displacement mapping are not new rendering techniques they are relatively uncommon when it comes to gaming engines. With the introduction of DirectX 11 and NVidia's GTX 480 game developers will be able to harness these powerful rendering techniques in their games and add detail and realism to their characters.

One of the largest benefits to tessellation is being able to reduce and increase detail in a game model based on distance from the user. When an object is far away there is no need to have high detail so the polygon count can be reduced. When an object is close the meshes can be increased to give the model amazing detail with real textured edges without adding complexity to the underlying model structure.