After careful consideration I have decided to transfer all hardware review activities to a new domain. I purchased Hardwareasylum.com in 2012 and have been working hard to build a new and improved Ninjalane on that domain. If you are reading this you have reached one of the archived articles, news, projects and/or reviews that were left behind during the site migration.
Please update your bookmarks and be sure to visit the new and improved Ninjalane at Hardwareasylum.com
NVIDIA GeForce GTX 480 Video Card Review
Author:

Will West
Published:
Friday, March 26, 2010

Unigine Heaven Benchmark
Unigine is a synthetic benchmark much like 3DMark Vantage, but supports the newest of DirectX 11 technologies. The benchmark comes with lots of heavy tessellation and soft shadows to work the more flexible shaders found on DirectX 11 graphic cards. This makes this benchmark ideal for seeing exactly what a best case scenario might look like for a DirectX 11 capable GPU.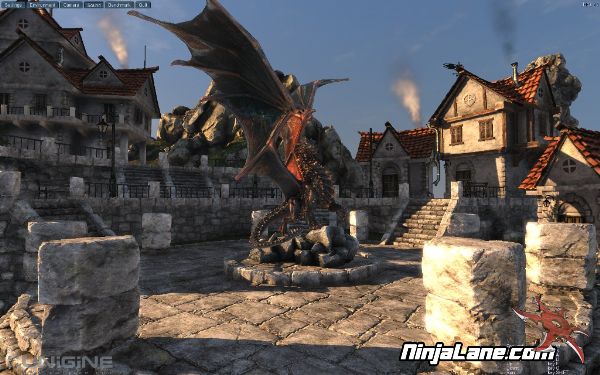 The testing was done with the following settings.

API: DirectX 11
Shaders: high
Tessellation: enabled
Anisotropy: 16x
Anti-Aliasing: off
Full Screen: Yes
Resolution: 1920x1200


We needed a synthetic DirectX 11 benchmark and Unigine has given us Heaven. This benchmark is a sight to see with tessellation turned on, and the GeForce GTX 480 does not disappoint. Not only does it score higher overall points, but also 8 FPS faster as well. Watching the overall image quality between the 480 and 5870 you will not be able to tell the difference, other than the GTX 480 is just being faster.