After careful consideration I have decided to transfer all hardware review activities to a new domain. I purchased Hardwareasylum.com in 2012 and have been working hard to build a new and improved Ninjalane on that domain. If you are reading this you have reached one of the archived articles, news, projects and/or reviews that were left behind during the site migration.
Please update your bookmarks and be sure to visit the new and improved Ninjalane at Hardwareasylum.com
Introducing the Multi-GPU Index
Introducing the Multi-GPU Index
Author:

Dennis Garcia
Published:
Thursday, December 02, 2010
Foxconn Quantum Force BlackOps
Multi-GPU Scorecard
Index: 5.75
Optimized: 2x
Max Support: 3x
The Quantum Force BlackOps was aa extremely popular motherboard with the enthusiast community since it was one of the first to feature interchangeable motherboard cooling options. Another first for the BlackOps was its blatant intent to be used more on the test bench than in as a gaming rig.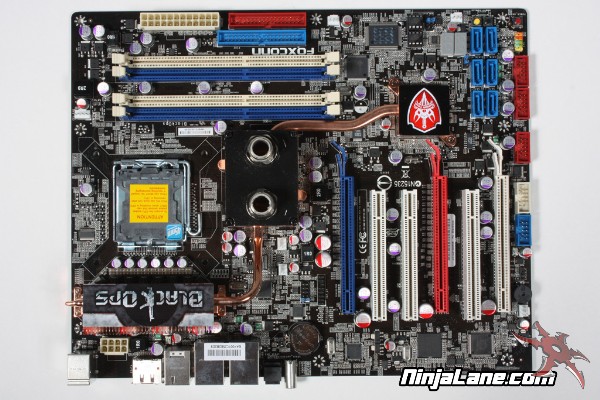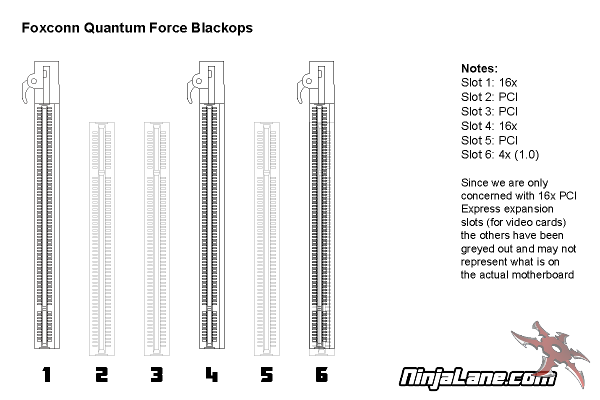 There are a total of three PCI Express slots on this motherboard and all of them can accept full length video cards. Slots one and four both run at full 16x bandwidth leaving slot six with 4x lanes at the 1.0 specification. The slot layout suggests that the board is fully optimized for dual card operation and did allow us to enable a triple card configuration.